Descriere
Organic solvent for high quality extractions
DEXSO organic gas for extraction is an extremely innovative and effective product, because it is able to extract much more than traditionally used products, in less time and in a safer way!
Dexso is 99.99% pure dimethyl ether; it is a high quality solvent, which does not leave any traces or toxic impurities in the essential oils obtained.
Dexso gas for higher yieldCompared to butane, which was used extensively in the past, the molecule structure of dimethyl ether allows it to extract a wider spectrum of fat-soluble compounds, in short: it extracts more. This means greater, therefore, a greater yield and a higher quality of the final product obtained with the extraction, because it manages to preserve the aroma of the plants. Dexso's evaporation point is much lower than that of butane. This means that Dexso D.M.E. evaporates much faster, thus greatly shortening the cleaning process. This way you can use the time saved to produce more extracts.
DME Dexso Gas is non-toxicDimethyl ether (D.M.E.) is not toxic or carcinogenic and is much safer for the environment and the people who use it. This product is used as a solvent to extract aromas in food industries, but also in other production processes, especially of the medical-pharmaceutical type, such as – just to give a practical example – throat and mouth sprays.
99.99% pure
Dexso D.M.E. contains 99.99% pure dimethyl ether. The remaining 0.01% is composed of water, CO² and ethanol. They are all non-toxic products! Dexso D.M.E. is the ultimate extractive solvent. With its high solvent power, this product is able to immediately eliminate fat-soluble compounds, such as terpenes. This means that with Dexso. D.M.E. less solvent will be needed to produce a higher quality extract.
Available in single 500ml can or in kit of 12pcs x 500ml
DISCLAIMER – Safety Notes
Before starting any extraction you need to make sure of your own safety and that of others, always working with conscience. The extraction of buthane honey oil (BHO) is an extremely dangerous activity. Butane is flammable, explosive, and can potentially contain poisons and substances harmful to health. Working with a highly flammable gas, such as butane, requires a lot of care for safety: MANDATORY as a working place an open place making sure to stay away from any electrical source or any flame or burner. Wear safety clothing such as an eye mask, gloves and ALWAYS have a fire extinguisher ready for use: protect eyes, hands and mouth during extraction. Categorically avoid gas of dubious origin, the risk of intoxication is high. Materials such as PVC, rubber, various plastics and metals at risk of oxidation are to be avoided because they would not withstand thermal stress: use only borosilicate (pyrex) and 18/10 stainless steel.
Specifications
| | |
| --- | --- |
| Manufacturer | DEXSO E.O.E SYSTEMS |
---
---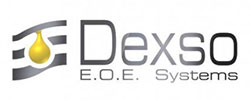 Recensioni per Dexso DME Organic Gas
Overall opinion
Product quality
Easy to use
Expected results